Tokyo has asked Beijing to "ensure the safety of Japanese residents in China" after a wave of telephone harassment targeting Japanese companies sparked by the controversial sewage discharge at Fukushima.
China firmly opposed the discharge, filtering and dilution of water from Fukushima according to a plan endorsed by the International Atomic Energy Agency, and in particular suspended all its imports of seafood from Japan.
Phone calls from China have been pouring in to Japanese companies since Thursday, when Tepco, which operates the power plant and offshore offshore discharger, began unloading water used to cool the stricken nuclear reactors at the Fukushima Daiichi nuclear power plant.
Hiroyuki Namazu, a senior Japanese diplomat in charge of Asia and Oceania affairs, asked senior officials at the Beijing Embassy in Tokyo to encourage a return to calm, according to a statement from the Japanese Foreign Ministry late Saturday.
During the media visit, TEPCO, which operates the Fukushima Daiichi plant, showed visitors how to drain the water.
Photo: Reuters/Pool
wave of events
Namazu told Chinese diplomats that similar incidents also occurred in China, targeting Japanese institutions.
We urge the Chinese government to take appropriate measures, especially asking its citizens to act calmly, as well as take all possible measures to ensure the safety of Japanese residents in China and Japanese diplomatic missions in China.
For its part, the Tokyo Embassy in Beijing asked its citizens to refrain from speaking aloud in Japanese.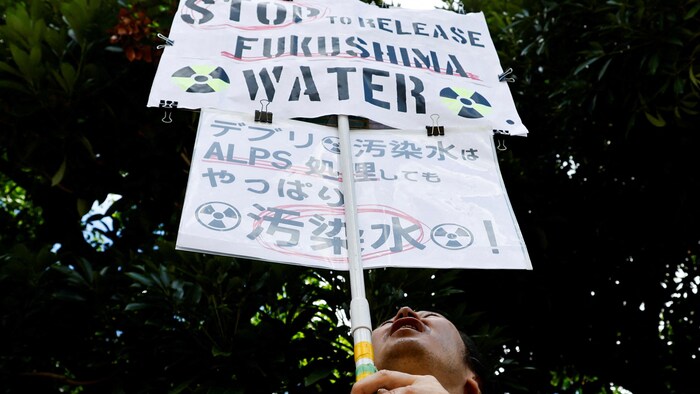 Many Japanese have expressed their dissatisfaction with the dumping of radioactive water into the Pacific Ocean.
Photo: Reuters/Kim Kyung-hoon
Kyodo news agency quoted a businessman in Fukushima as saying that his four restaurants and sweet shops received about 1,000 calls on Friday, most of them from China, prompting his companies to cut their lines.
Fukushima City Mayor Hiroshi Kohata said in a Facebook post on Saturday that the city council had received nearly 200 similar calls in two days, and local schools, restaurants and hotels had been bombed.
On social networks, Chinese netizens have shared videos of themselves calling Japanese numbers.
Radiation leak
In all, Japan intends to evacuate more than 1.3 million cubic meters of treated water from Fukushima to the Pacific Ocean, in a very gradual manner, until the early 2050s, according to the current schedule.
This water comes from rain, groundwater and injections needed to cool the plant's three reactors, which collapsed after the 2011 tsunami.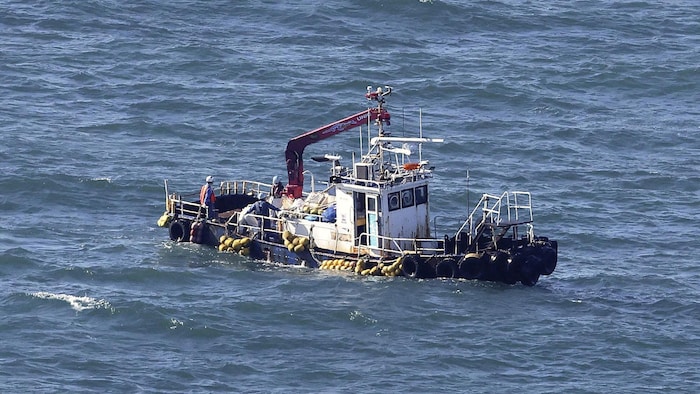 A boat collecting seawater to detect radioactive material at sea near the Fukushima Daiichi Nuclear Power Plant.
Photo: Reuters/Kyodo
It was treated to rid it of its radioactive materials, with the exception of tritium, and then diluted with sea water before being discharged into the ocean, so that its radioactivity level did not exceed the target ceiling.
Japan's Environment Ministry said on Sunday that a new analysis of waters off the coast of Fukushima found no elevated levels of tritium, nor showed any signs of gamma radiation that may have come from other sources.
"Total coffee aficionado. Travel buff. Music ninja. Bacon nerd. Beeraholic."