The Martin Group, which owns 13 restaurants in the Quebec region, is no longer struggling to fill its positions. (Photo: Lesvistive)
RHéveil-matin is a daily column in which we provide managers and their employees with inspiring solutions to start their day right. While sipping your favorite beverage, discover new tips to make your 9@5 productive and motivated.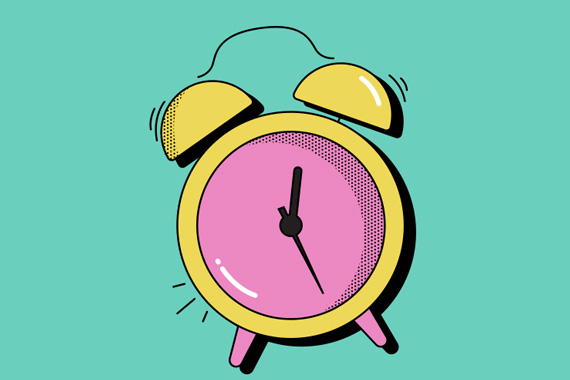 Waking up in the morning. Over the past year, the Martin Group, which has 11 Saint-Hubert branches and three Harvey branches in the greater Quebec area, has (almost) no longer experienced labor shortages. His secret ingredient? Focus on candidates referred by colleagues.
"They want to apply to join their friends who are already working with us. It makes a big difference," says Clara Martin, Human Resources Director.
The context has certainly changed a lot in the Quebec region in recent months, notes COO David Martin. Many dining rooms in the capital were forced to close their doors, leaving many talented people out of work. This is believed to partly explain why Martin Group is in a better position for hiring than at the same period in 2022.
"The director of Sainte-Foy told me this morning that this week he received four CVs. He confirms that we have not seen that during the pandemic. It allows us to choose the applications we prefer, which we can no longer do.
In such a context, the St-Hubert brand works in their favour, they say. "We are well known among families, so young people come and bring us their CVs to work part-time," says Clara Martin.
However, not all types of jobs are equally easy to fill. Full-time jobs, especially in the evenings, have given them some headaches in the past. So Martin's group headed abroad – Mexico, Guatemala and Mauritius, to be more precise – to find 24 talents that were missing.
In addition, they can rely on the strength of their network of 1,200 employees to make up for absences or fill vacancies temporarily if necessary. To her great joy, the HR manager points out that they are willing to help their colleagues from another branch if they are short of players.
United team
However, for the referral or integration of foreign talent to be successful, the work atmosphere and organizational culture must be healthy.
"Our management teams are close to our employees. The human aspect is increasingly important," notes Clara Martin. "The company is run by the same family, and it is clear that our employees stay with us for a long time. This is what makes us strong."
And so, every lunchtime, the six cousins ​​of this third generation Martin at the head of the group, Clara, David, William, Gabrielle, Jonathan and Guillaume, have dinner at one of their branches in order to stay close to their employees, a tradition dating back to the time of their grandparents. "We go to the kitchens and greet our colleagues. Sometimes even on weekends, when our husbands suggest we go eat there," the operations manager says, laughing.
It also ensures that each restaurant's managers are a strong vehicle for the organization's values. Thus, the management meets with them twice a month to gauge their pulse and discuss with them.
Also through its directors, the Martin Group will spread its corporate culture across the Harvey's teams in Beauport and Quebec City, which were acquired in October 2023.
Impressed by the quality of products offered by the banner, which already had a shared address with St-Hubert Express in Sainte-Anne-de-Beauupré, the Martin Group plans to open five more in the region over the next five years.
The good news is that the sense of belonging to these teams is already strong, the Chiefs point out.
"One employee travels an hour and a quarter on public transportation every day to get to work, even if Harvey is closer," says the HR director. Since he was hired, he had to move, but his gang is in Ormier.
It now remains for the Martin Group team to ensure that this connection remains strong, even after integrating these new teams into its network.
To work remotely or not to work remotely, this is the question that is causing turmoil in many companies with the beginning of the 2023 academic year.
"Hipster-friendly tv trailblazer. Problem solver. Infuriatingly humble introvert. Reader. Student. Subtly charming bacon maven."