Fifth victory in six races in the Silver Cup for the #17 BMW M4 GT4 – welcome zone Benjamin Lissen and Riccardo van der Indy on Sunday in Val de Vienne, for the leading duo in the FFSA GT of Magny-Cours.
Benjamin Lysin maintained the advantage at the start with the No. 17 BMW M4 GT4 – L'Espace Bienvenue, but the race was neutralized under safe car conditions after Jean-Luc Bubilec (No. 87 Toyota GR Supra GT4 – Matmut Evolution) left the circuit at turn 2.
At the start of the second half, the Belgian driver remains in front, a position that the tandem of Riccardo van der Ende will maintain until the end, as the hierarchy in the top three is unchanged overall as in the Silver Cup.
The #17 BMW won ahead of the #10 Porsche 718 Cayman GT4 – AVR-Avvatar of Jimmy and Teddy Clairet and the Toyota GR Supra GT4 EVO n°9 – Matmut Evolution of Enzo Joulié and Etienne Cheli. Already at the top of the Silver classification, Benjamin Lesignes and Ricardo van der Ende are consolidating their status as class leaders.
In Pro-Am, victory went to the No. 110-Autosport GP LS Group Alpine A110 GT4 of Joran Leneutre and Pascal Huteau. Unlucky yesterday after a steering problem while driving the Alps for the race, the duo managed to come back together.
After being disqualified from the first race, like all Audi R8 LMS GT4 – Saintéloc Racing cars for technical non-compliance in terms of cooling, Grégory Guilvert and Christophe Hamon finished second and regained some air at the top of the Pro Drivers -Am classification. The podium was completed by Gabriela Jilkova and Lucile Cypriano (Toyota n° 16 – Matmut Evolution).
Laurent Hurgon and Alain Ferté dominated the start of the race in Am Cup with the No. 55 Alpine A110 GT4 – Autosport GP LS Group, Alain Ferté was in the top four in the opening minutes of the event. But a penalty of 13″ was added at the end of the race for a pit stop that was too short, as well as a 10″ penalty for impeding a car by idling on a lane exit. Finally, the No. 77 Mercedes-AMG GT4 – Armada Racing Division driven by Christopher Campbell and Corentin Surand won the AM Cup ahead of Jean-Laurent Navarro (Porsche No. 43 – JSB) and Quentin Dennis – Gwenel Delomiere (Alpine n ° 2 – CMR). Hurgon and Verti are in fourth place.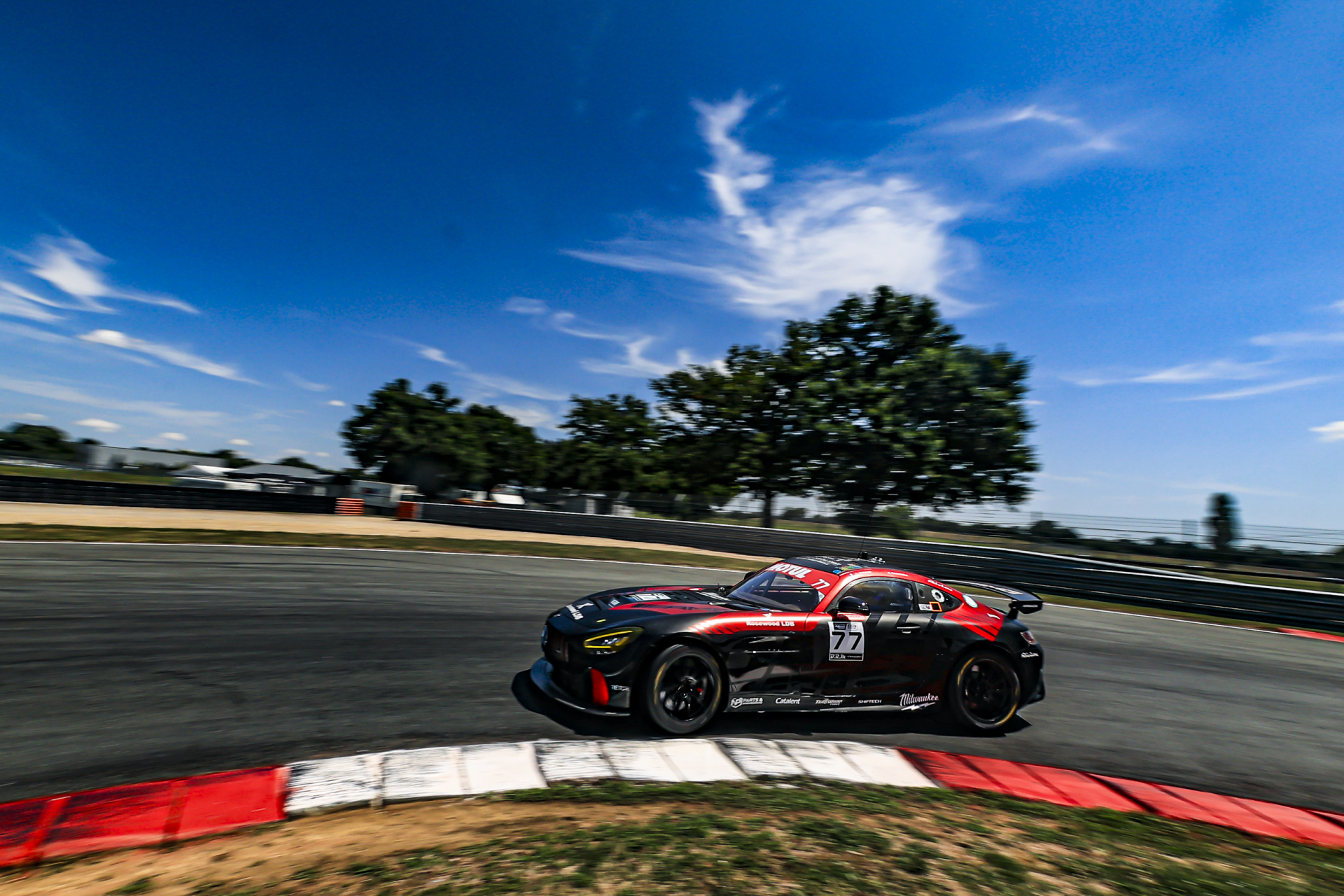 The No. 111 Audi of CSA Racing, yesterday's Pro-Am winner, was forced to retire after contact with the No. 14 Audi of Saintéloc Racing. Like yesterday, the Audi n° 99 – Team Fullmotorsport of Romain Ianetta and Matteo Salomon did not start.
Race rating 2 here
"Music guru. Incurable web practitioner. Thinker. Lifelong zombie junkie. Tv buff. Typical organizer. Evil beer scholar."