GVTech News "Be careful when ordering from the Apple Store": buys iPhone 15 Pro Max from the official website and receives a hackneyed fake phone with Android!
A funny story that's causing a stir on TikTok and Reddit. The user will have proof that Apple can sell fake Android on its own site.
Orders iPhone 15 Pro Max on Apple's official website and receives a fake Android phone
Let's start by introducing you to today's protagonist: he's a man in his 30s who goes by the nicknames "tayyy.844" on TikTok and "theEdmard" on Reddit. Just by the title and chapter of this article, you should have understood the essence of its history. The Brits claim to have ordered the iPhone 15 Pro Max directly On the official website of Apple. So far, so good. The problem is that our friend Ed was going to get a cheesy fake copy.
Fortunately for him, Edmard knows apple products very well. In his Reddit post, he claims he quickly realized that his new "iPhone" was… let's say weird. The box and its typical opening for Apple products did not pose a problem, but as soon as the Internet user held the smartphone in his hand, he noticed a small detail that did not deceive: The screen protector is already installed on the device, Absolutely unnatural practice. After restarting the product, there is no room for doubt. iPhones are equipped with high-quality OLED displays and a connoisseur like Edmard knows this. So it is immediately noticed that the expected quality is not there.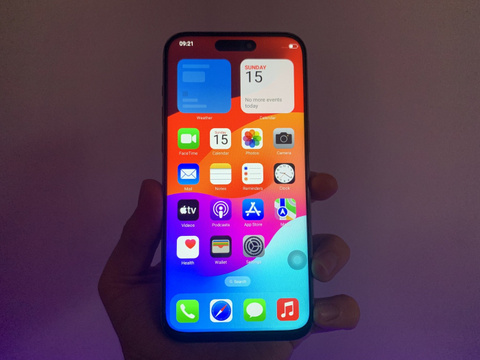 When I turned it on, I noticed that the screen was not working properly. It illuminates the black area in a way that OLED clearly doesn't, and the bottom of the screen isn't exactly edge-to-edge.
After a startup described as "very mediocre," the TikToker scrolls through his smartphone's menus. The fake iPhone 15 Pro Max has pre-installed apps like YouTube, Facebook or TikTok. As you already know, only real iPhones are entitled to official Apple apps. Even if he had already understood what he had in hand, he had discovered the real problem in the device's settings. there, He found evidence that the smartphone is indeed running Android with an overlay very similar to iOS 17.
The OS is broken and terrible, the camera looks like a slideshow and freezes if you try to use any of the on-screen UI elements.
@tayyy.844

He watches!! Be careful when I buy the new iPhone 15 pro max I brought it from Apple but it was tampered with in the post and this shit was sent and it is powered by android🫤
What happened to that iPhone 15? Is this Apple's fault?
The first thing that might come to your mind after reading or hearing this story is that our user has been scammed. He thought it was on Apple's website but it was actually on a scam site. At the top of the Tik Tok comment in which the man explains his story, QOne even accuses him of falling into a crude trap By clicking on an ad offering a cheap iPhone.
Let's sum up this theory: tayyy.844 proved in a second TikTok that he actually placed an order on Apple's official website. How can he prove this? Simply by going to your old iPhone and showing your Apple Store app to the world. On the official Apple app, no doubt, you can clearly find the trace of your order.
so what ? Ed initially thought he had been scammed by the package delivery man, who allegedly exchanged his iPhone worth around €2,000 for a fake one. As you know, Apple does not deliver its own products. In this case, it was an employee of the delivery company Dynamic Parcel Distribution who placed the order. The problem was that Ed called DPD and the company was adamant that it couldn't be their fault.
They assured me the box was properly sealed, had never been opened or handled, so it couldn't have been them.
Ed says he opened a support ticket with Apple, but the situation has not yet been resolved. He said the company has been "very cooperative so far." Fortunately for him, Ed quickly noticed the deception and did not enter any personal information into the device. If it had been connected to Apple Pay, for example, the story could have been more dramatic.
"Hardcore beer fanatic. Falls down a lot. Professional coffee fan. Music ninja."