The first weekend of the World Cup has already been full of trials and tribulations. The hierarchy was generally respected, with victories for South Africa over Scotland, Ireland over Romania and Australia over Georgia. Not forgetting France's XV's win in the opener against the All Blacks.
No wonder Fiji almost beat Wales. Few thought the Islanders could make the difference against the Welsh, who were far from their best. But Bigger and Co finished stronger than expected.World Cup. Announced under a cloud, what if Fiji already slips through to quarter-final qualification?This week, we see the Blues against Uruguay on Thursday, a weekday fixture for the French XV, who will return to action against the Deros in their World Cup opener. The same goes for Portugal against Wales.
We also see Tonga who will not have an easy task against Ireland. It should be close during the match against Romania, with the Tongans managing their preference on the turf.
There aren't any big clashes between the favorites this week, apart from what promises to be a fascinating England vs Japan and Australia vs Fiji on Sunday evening. The Fijians will be eager to play a big match against the Wallabies, who were serious against the Georgians.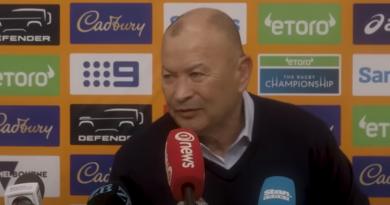 World Cup. Possible blow to Australia 7 days before clash against Fiji…Don't forget to switch to Nevers Agent this Tuesday for Day 5 of Pro D2. A disrupted schedule due to the World Cup.
Other meetings are planned for Wednesday evening, including a visit to Mont-de-Marsan by Biarritz and a visit by President Vannes to Beziers.
PRO D2

– 5th Day:
Tuesday September 12
Wednesday September 13
World Cup – Day 2
Thursday September 14:
France vs Uruguay, 9pm on TF1
Friday September 15:
All Blacks vs Namibia, 9pm on TF1
Saturday September 16:
Samoa

vs

Chile, 3pm on the M6
Wales vs Portugal, 5:45pm

On that day

M6

Ireland vs Tonga on TF1 9 pm
Sunday September 17:
South Africa vs Romania, France 2 at 3pm
Australia vs Fiji, France 2 at 5:45pm
England vs Japan, 9pm on TF1
"Certified food fanatic. Extreme internet guru. Gamer. Evil beeraholic. Zombie ninja. Problem solver. Unapologetic alcohol lover."