In Australia, scientists have noticed a rare species of lizard that was thought to be extinct for 40 years!
Ah Australia! Its vast lands, its surf spots and … all its terrifying animals! The nation-continent isn't done revealing all its secrets! This year, a team of scientists working at the Queensland Museum and James Cook University set out to find a reptile that had been thought to be extinct for forty years!
It is a skin, a pattern that forms a family among lizards. Skinks are somewhat strange looking lizards, with their stocky bodies and tiny legs! Specifically, the scientists looked for the Lyon prairie skin, named after Australian naturalist Barry Lyon.
Photo credit: Conrad Hoskin/Queensland Museum
This baby lizard is very small, brown and golden in color and has a long serpentine tail. The species is particularly vulnerable to various events that destroy its habitat, such as fire, drought and invasive weeds.
A promising finding
If the scientific expedition aimed to discover three types of skins, Leon took on a very inspiring challenge. In fact, this species of lizard was overlooked for forty years and was considered extinct.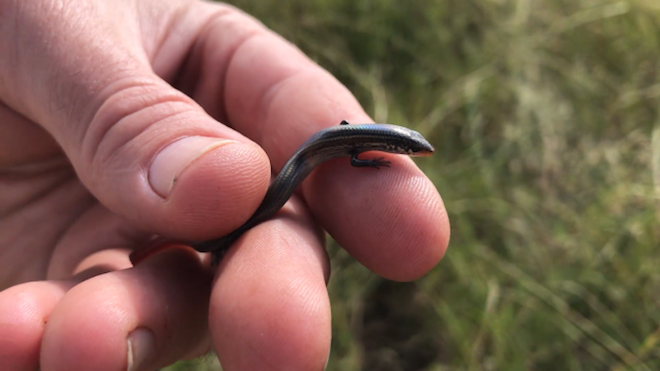 Photo credit: Conrad Hoskin/Queensland Museum
Ultimately, scientists were delighted to find a specimen in north-east Queensland, leading authorities to classify it as a critically endangered animal. This discovery gives hope for the biodiversity of grasslands and open forests: "After 42 years, it's exciting to find this animal in different places."
The objective now is to determine the importance of skink populations in the region as they can play a dominant role in the ecosystem. So they put in place a conservation and safety plan to ensure the reptile's sustainability.
Subscribe to the Demotivateur newsletter!
By entering your email address, you agree to receive our newsletter
"Certified food fanatic. Extreme internet guru. Gamer. Evil beeraholic. Zombie ninja. Problem solver. Unapologetic alcohol lover."