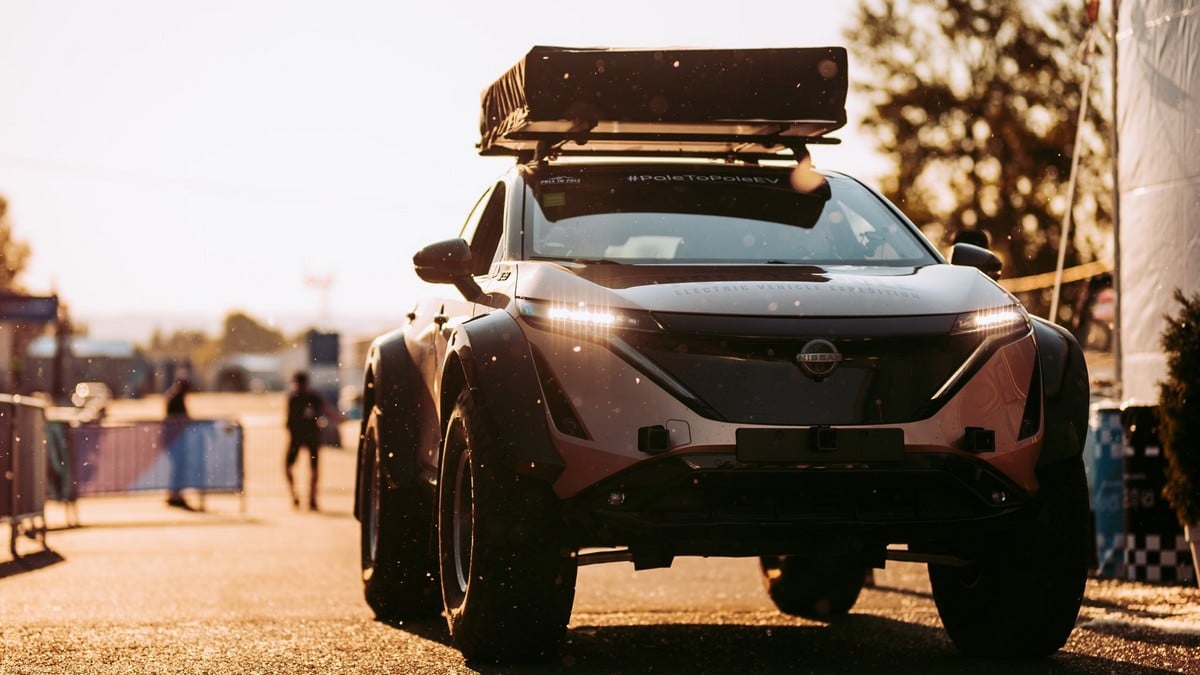 The "Pole to Pole" journey continues its journey around the world from north to south. The Nissan Aria driven by Julie and Chris Ramsey leaves the United States and heads for Antarctica.
The Ramsays' journey began in April, departing from the North Pole. Their journey was planned to cover 27,000 kilometers in a Nissan Area modified for the occasion. After leaving the Arctic, they came to North America via Canada.
The Ramsey moved across the country in the spring as warmer temperatures improved the performance of the electric SUV. They then stopped in Portland, where their Aria Formula E was one of the attractions of the race.
Only the modifications made to the SUV, suspensions and off-road wheels were useful later. First in the Rockies, then in California, the adventurers crossed the San Bernardino Mountains.
After a detour east of Texas through the arid regions of Arizona and New Mexico, the expedition heads into Mexico. This will be a new step before entering South America. From there, the pair and their crew will head south in a more classic aria before returning to the colder reaches of Antarctica.
Read more
New Nissan ARIYA SUV: End of an Era?
"Certified food fanatic. Extreme internet guru. Gamer. Evil beeraholic. Zombie ninja. Problem solver. Unapologetic alcohol lover."