A logical suspension
A player from Perth Bayswater, Australia's oldest club and regional league player, was handed a ban a few days ago. The incident took place on April 22, but the punishment only appeared on Wednesday via Rugby Western Australia. The player's sanction is final, so the latter is suspended for 96 weeks, the equivalent of 5 five seasons off the rugby pitch.
RUGBY. Excluded. Ah, the Prive… Arnaud Mignardi's beliefs: "The Prive has no place in the Pro T2"During one match, the player completely undressed and deliberately gave referee Ian Sunderland a violent shoulder in the back. The latter, distressed by this and unable to see anything, in order to regain his composure, whistled a halt to the action, and ordered the game to be resumed as if nothing had happened. Nevertheless, the video footage was filmed by one of the supporters in the stadium, and along with images and testimonies from some of the players, the perpetrator quickly had to explain to Rugby Western Australia (RWA). According to Australian media outlet The Sydney Morning Herald, we also learn that the player's clearance will only come into effect from next season as the season has ended in Australia. The first suspension pronounced by the RWA was beyond the 100 weeks spent in the refrigerator.
However, this same player didn't go too far from the lifetime barrier, which may very well have happened, judging by the pictures. According to the regulations, the maximum fine in this type of situation can lead to total suspension. Asked by Sydney Morning Herald Perth Bayswater chairman Darrell Stabbs appeared Understanding the situation "We accept the decision and we don't condone what he did. We fully support the decision of the Referees Association and RugbyWA. We have real concerns about referee Ian Sunderland and his injury following the incidentThat's what we originally thought." Finally, the same Australian media also published a press release from the RWA organization and its general manager, Simon Taylor, who is totally against this kind of behavior: "I condemn We are committed to any form of abuse or harassment of match officials and ensure that such behavior is banned from the game."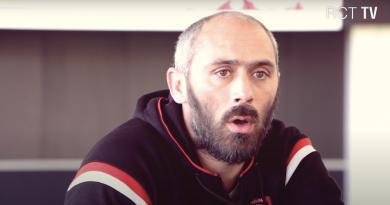 Will Provence Rugby field a very impressive pro D2 staff next year?

"Certified food fanatic. Extreme internet guru. Gamer. Evil beeraholic. Zombie ninja. Problem solver. Unapologetic alcohol lover."